Yale Center Beijing - Yale Club of Beijing Speaker Series : VC/PE Investment Trends in Current Economic Environment
Thursday, October 20, 2016
Co-hosted by Yale Center Beijing and Yale Club of Beijing.
Time and Location
Thursday, October 20, 2016
Registration: 6:30 - 7:00 pm
Remarks and Discussion: 7:00 - 9:00 pm
Yale Center Beijing
8 Jianguomenwai Avenue, 36th Floor, Tower B, IFC Building (Yong'anli Station, Exit C)
Registration and Fees
Ticket:
On-line: RMB80 for regular admission or RMB40 for Yale undergraduate college graduates of 2014 or later.
Walk-ins: RMB100.
Click HERE to sign up via Yoopay.
Please email yalecenterbeijing@yale.edu if you have any questions, or call Yale Center Beijing at (10) 5909 0200.
The Event
The Yale Club of Beijing and Yale Center Beijing invite you to a Venture Capital/Private Equity (VC/PE) panel discussion with Yale alumni working in the VC/PE industry. Benjamin Cheng MA '87, Senior Advisor of IFU, will be the moderator.
China's economy is at a new crossroad. Its efforts to transition from a manufacturing-based, export-led economic model to a domestic-consumption and service-driven economy have met with significant headwinds. The real economy has slowed and vast liquidity has been siphoned into real estate sector, leading to a heated debate of whether a real estate bubble is brewing. Against this macro backdrop, what do investors see as the latest trends for investment opportunities, what are the sectors that will drive long-term investment returns, and what are the key challenges investors face today? To discuss these and many related burning questions, we invited several distinguished Yale alumni working across the investment life cycle and within several stages of VC/PE to give their insights on this topic. The panelists will also take questions from the audience. When registering, please send us one or more questions for the panelists.
LANGUAGE
The language of the event will be English.
The Moderator
Benjamin Cheng (M.A. '87)
Senior Advisor to IFU
Mr. Benjamin Cheng is a Senior Advisor to IFU, the Danish government's investment fund for developing countries. He was previously a partner at Actis, the global emerging market private equity firm.
The Panelists
Shirley Chen (SOM '95)
Managing Director at China International Capital Corporation Limited (CICC)
With over 20 years' experience in investment and investment banking, Ms. Shirley Chen now serves as Managing Director at CICC. At the end of 2006, Ms. Chen began developing CICC's private equity business, which now has over USD 15 billion under management.

Sally Shan (SOM '97)
Managing Director and Head of China for HarbourVest Partners
Ms. Sally Shan is the Managing Director and Head of China for HarbourVest Partners. She has spent over 20 years in the financial industry and acquired extensive experience in private equity and capital markets from Lehman Brothers and J. P. Morgan.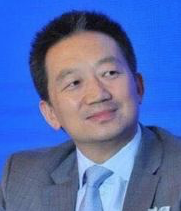 Bing Yuan (JD '98)
Managing Director at Hony Capital
Mr. Bing Yuan joined Hony Capital as a Director in April 2009 and was promoted to Managing Director in January 2010, in charge of its PE Investment Management Department. Prior to joining Hony, Mr. Yuan was a Managing Director in Morgan Stanley Principal Investments based in Hong Kong.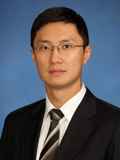 Sean Fan (YC '99)
Managing Director of Goldman Sachs
Mr. Sean Fan is Managing Director of Goldman Sachs Merchant Banking and responsible for corporate private equity investments in China and other regions in Asia Pacific Ex-Japan of Goldman Sachs. He was named managing director in 2011.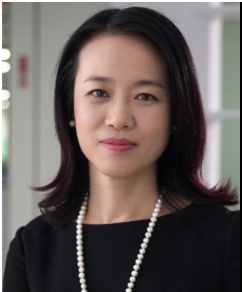 Tina Tao (SOM '10)
Chief Operating Officer and Partner at Sinovation Ventures
Ms. Tina Tao serves as a COO (and Partner) of Sinovation Ventures, leading all daily operations and all the professional services teams at SV. Prior to SV, Ms. Tao had worked for years at the headquarters of, in succession, Microsoft, IBM and Google.
Public Event