Frontiers in Synapse and Circuit Development
Wednesday, December 14, 2016
Time and Location
December 14, 2016/Wednesday
Registration: 7:30-8:00 am
Talk and Q&A:
-    8:00-10:00 am,   The Speakers: Xiaohui Zhang, Ji-Song Guan, Yousheng Shu and Jun Yao
-    10:00-10:30 am,   Break
-    10:30-11:30 am,   The Speakers: Jianyuan Sun and Anthony J. Koleske
Yale Center Beijing
8 Jianguomenwai Avenue, 36th Floor, Tower B, IFC Building (Yong'anli Station, Exit C)
Registration and Fees
Ticket: Free
Click HERE to register via EVENTBANK.
Please email yalecenterbeijing@yale.edu if you have any questions, or call Yale Center Beijing at (10) 5909 0200.
The Event
The study of synapses and neuronal circuits has entered a major new era of discovery. Genetic and biochemical studies have revealed the "parts list" of proteins that mediate synapse formation, plasticity, stability, and function. New optical approaches such as optogenetics and fluorescent protein-based activity probes are allowing the unprecedented ability to measure and manipulate cellular activities, even at the synapse level, to link to the behavior-related neuronal responses and to quantitatively assess specific roles of those proteins, affecting synapse and circuit function. Technologies arising from genome-era analysis have sped the discovery of genes associated with neurodevelopmental, psychiatric, and neurodegenerative diseases. With these new powerful tools in hand, many unsolved fundamental questions in neuroscience become suddenly accessible to the entire community of neuroscientists. Neuroscientists are beginning to elucidate the molecular and cellular mechanisms that govern the development, function, and plasticity of neuronal circuits and uncover how disruption of these mechanisms contributes to circuit dysfunction in complex human brain disorders. Our symposium will explore these topics, with talks by international leaders in the field.
LANGUAGE
The language of the event will be English.
The Speakers
Anthony J. Koleske
Professor of Molecular Biophysics and Biochemistry and Neuroscience, Yale University; Director of the Combined Ph.D. Programs in the Biological and Biomedical Sciences; Director of the China Scholarship Council-Yale World Scholars in the Biomedical Sciences Ph.D. Program.
Xiaohui Zhang
Professor, State Key Laboratory of Cognitive Neuroscience & Learning, Beijing Normal University.
Ji-Song Guan
Professor, School of Life Sciences, Tsinghua University; Investigator, Tsinghua-BeiJing Center for Life Sciences.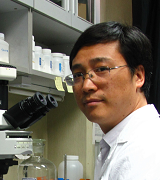 Yousheng Shu
Professor, Dean, School of Brain and Cognitive Sciences, National Key Laboratory of Cognitive Neuroscience and Learning, Beijing Normal University.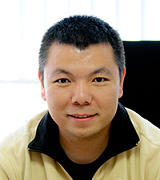 Jun Yao
Principal Investigator, School of Life Sciences, Tsinghua University.
Jianyuan Sun
Principal Investigator (Hundred Talents Scholar) Institute of Biophysics, Chinese Academy of Sciences, and Professor and Director of Neuroscience Program, School of Life Science, University of Chinese Academy of Sciences.
Public Event