Forming Partnerships and Pushing for Multilateralism and Collaboration
Co-hosted by Yale Club of Beijing, Princeton Alumni Association of Beijing, Havard Club of Beijing/Kennedy School and Yale Center Beijing. This talk is part of the Greenberg Distinguished Colloquium.
Time and Location
May 14, 2021 | Friday
Registration & Welcome Reception
18:30-19:30
Panel Discussion and Q&A
19:30-21:00
Yale Center Beijing
8 Jianguomenwai Avenue, 36th Floor, Tower B, IFC Building (Yong'anli Station, Exit C)
Registration and Fees
Registration
Click Here to register.
Please email yalecenterbeijing@yale.edu If you encounter any payment issues, please attach a screenshot that identifies the issue.
Ticket
RMB 20 for students; RMB 80 for Yale / Princeton / Havard alumni; RMB 100 for others.
Walk-ins are not accepted.
LANGUAGE
The language of the event will be English.
Note: Seats are available on a first-come-first-served basis.
The Event
Multilateralism is the only way to address global challenges, noted Siddharth Chatterjee, the newly-appointed United Nations Resident Coordinator in China, at the recently concluded Boao Forum for Asia Annual Conference 2021.
To welcome Mr. Chatterjee, a panel on "Forming Partnerships and Pushing for Multilateralism and Collaboration" will be held on May 14. Emceed by Rui Yang, former CGTN show host, the panel will feature Siddharth Chatterjee, a graduate of The Princeton School of Public and International Affairs, in conversation with Lan Xue, Dean of Schwarzman College at Tsinghua University, and Victor Gao '90 MA, '93 JD, Chairman of the Yale Law School Association of China.
The Speakers

Siddharth Chatterjee
Resident Coordinator in China, United Nations
Siddharth Chatterjee took office as the United Nations Resident Coordinator in China on January 16, 2021. Mr. Chatterjee has more than 25 years of experience in international cooperation, sustainable development, humanitarian coordination, and peace and security, which he has acquired at the United Nations and externally
Mr. Chatterjee holds a master's degree in public policy from Princeton University and a bachelor's degree from the National Defence Academy in India. A 3 times TEDx speaker, he is a regular opinion contributor on humanitarian and development issues for a range of journals and media, including The Guardian, Newsweek, Forbes, Reuters, CNBC Africa, CNN, Al Jazeera, and as of late, he has also published in mainstream Chinese journals.
Lan Xue
Dean, Schwarzman College, Tsinghua University
Lan Xue is a Cheung Kong Chair Distinguished Professor and Dean of Schwarzman College at Tsinghua University. His teaching and research interests include STI policy, crisis management, and global governance. He also serves as the Convener of the State Council Public Administration Disciplinary Review Committee, the Chair of the National Expert Committee on AI Governance, an adjunct professor at Carnegie Mellon University, and a Non-Resident Senior Fellow of the Brookings Institution.
Dr. Xue received his Ph.D. in Engineering and Public Policy from Carnegie Mellon University in 1991, and taught at George Washington University as an assistant professor before returning to Tsinghua University in 1996. He served as Associate Dean, Executive Associate Dean, and Dean of the School of Public Policy and Management at Tsinghua University from 2000 to 2018.
Victor Gao '90 MA, '93 JD
Chairman, Yale Law School Association of China
Victor Gao is Chairman of the Yale Law School Association of China, Chair Professor of Soochow University, Vice President of the Center for China and Globalization, and Advisor of Saudi Aramco. He served in the Chinese Ministry of Foreign Affairs as an English Interpreter to the Second Generation of Chinese Leadership. Gao has extensive experience in legal practice, investment banking, private equity, securities regulation, and corporate management, and is frequently interviewed by major Chinese and global media networks on domestic and international affairs. He holds a Juris Doctorate degree from Yale Law School and is admitted to the Bar of New York State.
Moderator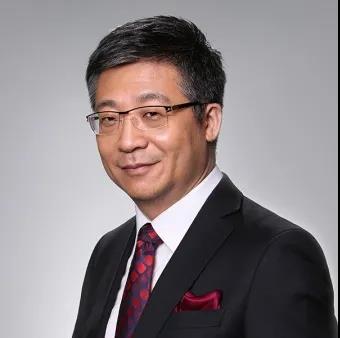 Rui Yang
Founder and Chairman, Smart East International Ltd.
Rui Yang, Founder and Chairman of Smart East International Ltd., was the China Global Television Network's senior commentator, interviewing people influencing and implementing global policy and serving as moderator for world events with dialogues involving China and its interests. He is the author of three books on media and current affairs and has received numerous awards, including China's most coveted "Best Anchor" prize.
Greenberg Distinguished Colloquium
Thanks to the generosity of Mr. Maurice R. Greenberg, Chairman and CEO of C.V. Starr & Co. Inc. the Yale Center Beijing is pleased to host the Greenberg Distinguished Colloquium, which will convene thought leaders from all sectors who, in the spirit of Mr. Greenberg, play pivotal roles in building bridges among China, the U.S., and the rest of the world.

Mr. Greenberg has been a member of Yale Center Beijing's Executive Council and retired as the Chairman and CEO of American International Group (AIG). In 2018, he was awarded the China Reform Friendship Medal.
Public Event