Friday, October 23, 2020 to Sunday, October 25, 2020
Time and Location
Friday to Sunday, 10/23/2020 - 10/25/2020
Yale Center Beijing
8 Jianguomenwai Avenue, 36th Floor, Tower B, IFC Building (Yong'anli Station, Exit C)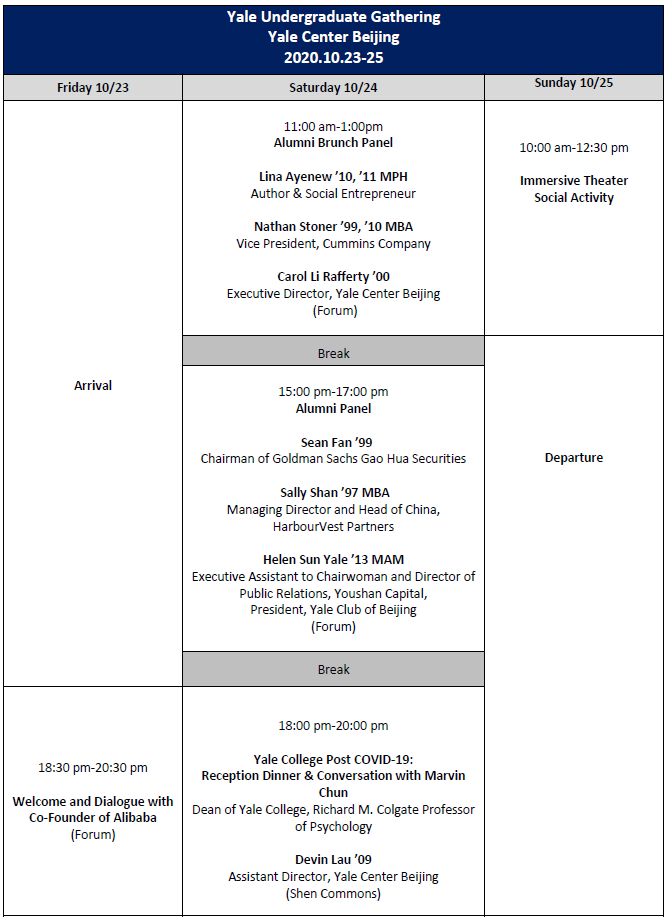 The Speakers
Marvin Chun
Dean of Yale College, Richard M. Colgate Professor of Psychology
Marvin M. Chun is Dean of Yale College and the Richard M. Colgate Professor of Psychology, with secondary appointments in the Cognitive Science Program and the Yale School of Medicine Department of Neuroscience. He leads a cognitive neuroscience laboratory that uses functional brain imaging and machine learning techniques to decode and predict how the mind perceives the world, stores memories, and performs optimally.
Chun's research has been honored with several early-mid career awards, such as the Troland Research Award from the United States National Academy of Sciences, and the American Psychological Association Distinguished Scientific Award for an Early Career Contribution to Psychology. His undergraduate teaching of Introduction to Psychology, one of the largest classes in Yale College, has been recognized with both the Phi Beta Kappa William Clyde DeVane Medal for Distinguished Scholarship and Teaching in Yale College, and the Lex Hixon '63 Prize for Teaching Excellence in the Social Sciences. He served as the John B. Madden head of Berkeley College from 2007-2016.
Carol Li Rafferty '00
Executive Director, Yale Center Beijing
Carol Li Rafferty is the Executive Director of Yale Center Beijing and a Co-Founder of Lean In China. In 2016, the World Economic Forum (WEF) selected Carol as a Young Global Leader (YGL), and she currently serves as a member of the YGL Advisory Group, the YGL's global advisory board. She previously worked for the China Investment Corporation (CIC), the country's sovereign wealth fund, as Senior Vice President, responsible for strategic and private equity investments. Carol graduated cum laude from Yale University, with dual B.A. degrees in Economics and International Studies. She received her J.D. degree from Stanford Law School. She is also a China Fellow of the Aspen Institute, and a member of the Board of Trustee at Keystone Academy, a non-profit K-12 school in Beijing, China. Born and raised in Hong Kong, Carol is a member of the founding family of the Bank of East Asia (HK.Ex: 23). She is currently a member of the Hong Kong government's Financial Services Development Council's (FSDC) Working Group on the Asia Institute of Finance, and a member of the Hong Kong X-Tech Startup Platform Advisory Committee.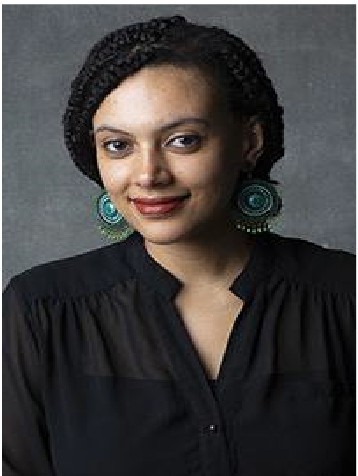 LinaAyenew '10, '11 MPH
Author & Social Entrepreneur
She runs Education for Ethiopia, an enterprise that aims to bring digital education to Ethiopian students in local languages.
She wrote the first book in the world that teaches introductory Mandarin to Amharic speakers (the official working language of Ethiopia).
She also recently published "The Complete Beginner's Guide to China-Africa Relations." She received her BA and master's from Yale University and serves on the board of the Yale-China Association.
Nathan Stoner '99, '10 MBA
Vice President, Cummins Company
Nathan Stoner is Vice President - China ABO, with regional responsibility across Cummins' business portfolio in China - including Engine, Components, Power Systems, Distribution, and New Power business units.
Prior to his current role, Nathan served as General Manager of Engine ]Vs & Partnerships, General Manager of Power Systems China, Executive Director of Global Corporate Development and the Partnership Director of Dongfeng Motors. Prior to working at Cummins, Nathan worked in a variety of entrepreneurial, general management, UX/UI designer roles. He was the founder and General Manager of Sino Universal Ltd., a design and manufacturing firm located in China, setting up and overseeing all aspects of the company's production business and facilities. He currently serves and has served on the Board of Directors of ten Joint Venture companies and is also the Chairman of the Board of Trustees for Education for Ethiopia, an EdTech not-for-profit organization.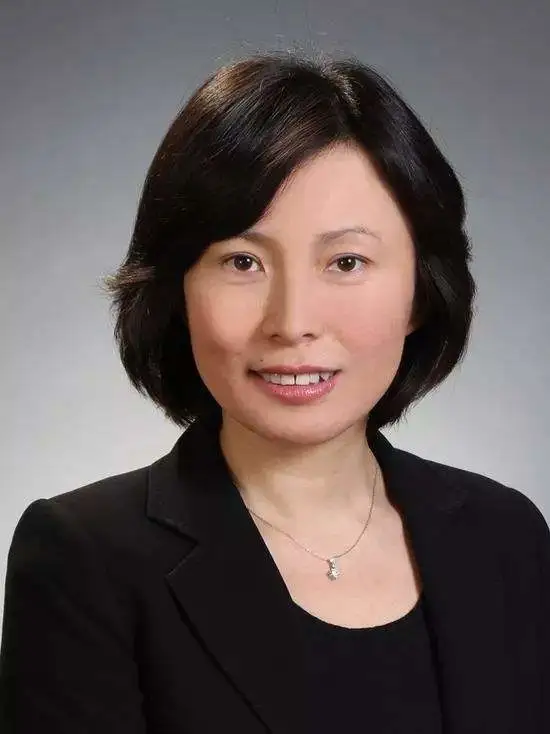 Sally Shan '97 MBA
Managing Director and Head of China, HarbourVest Partners
Sally Shan focuses on private equity funds of funds investments, secondary markets, and direct co-investment deals. Prior to HarbourVest, she held various senior management positions at Lehman Brothers and J. P. Morgan.
Sean Fan '99
Chairman, Goldman Sachs Gao Hua Securities Company Limited
Sean Fan is Chairman of Goldman Sachs Gao Hua Securities Company Limited and a partner in the Merchant Banking Division (MBD), responsible for corporate private equity investments in China and other regions in Asia Pacific Ex-Japan. He is a member of the MBD Corporate Investment Committee, Co-Chairman of China Leadership Group, and a member of the Asia Pacific Inclusion and Diversity Committee. Sean first joined Goldman Sachs in 2004 as an Associate and rejoined the firm in 2007 as an Executive Director. He was named Managing Director in 2011 and Partner in 2018.
Sean earned a BA in Economics and Computer Science from Yale University in1999 and an MBA from the Wharton School of the University of Pennsylvania in 2004.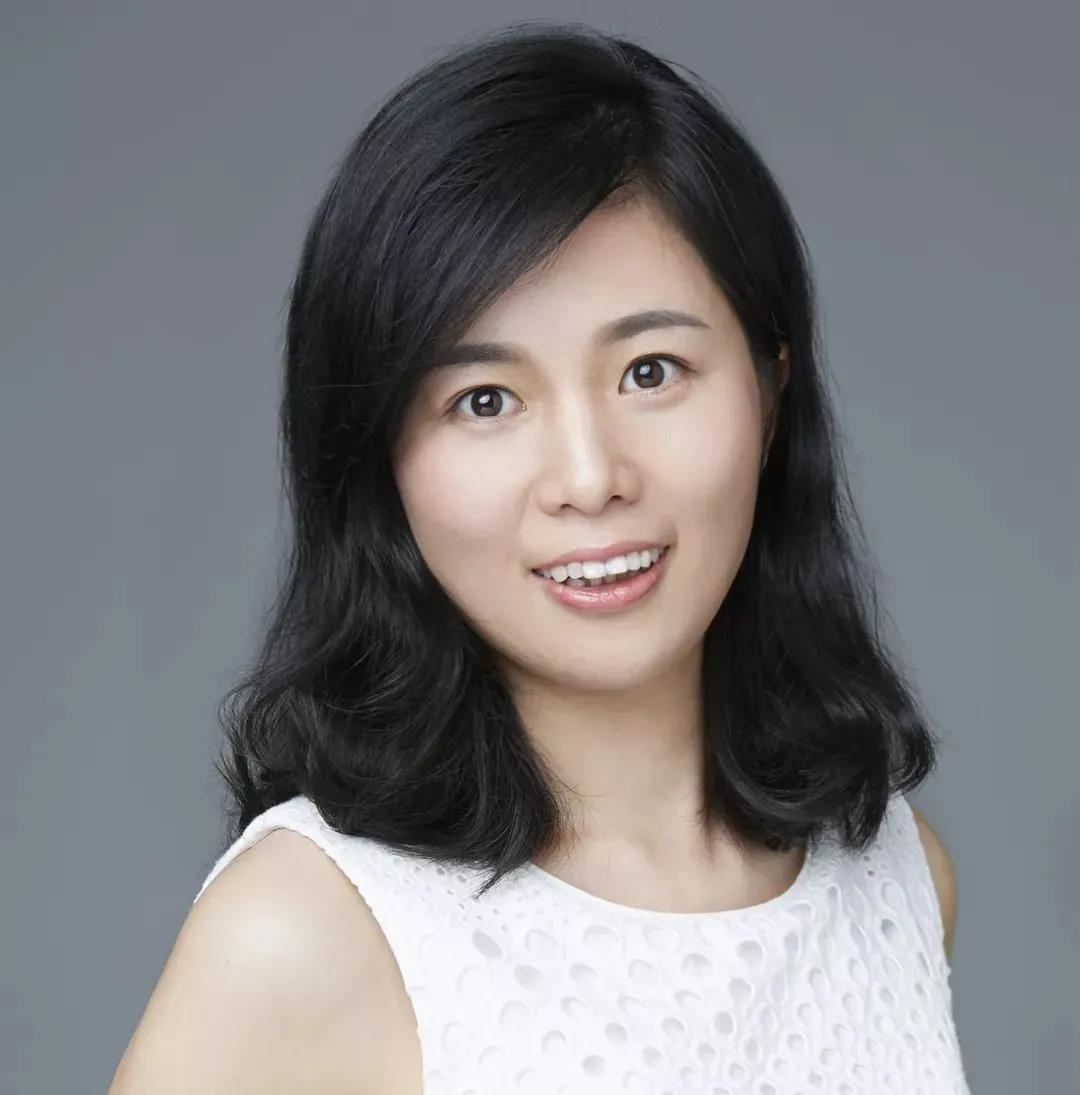 Helen Sun '13 MAM
President, Yale Club of Beijing
Executive Assistant to Chairwoman and Director of Public Relations,
Youshan Capital
Helen is Executive Assistant to Chairwoman and Director of Public Relations of Youshan Capital, which includes a 3.3 billion private equity fund and 10 billion FoF. She is responsible for the relations of government & enterprise and corporation publicity.
Helen also serves as President of the Yale Club of Beijing. Prior to Youshan, she worked for Baidu and Huawei and its subsidiaries for many years, where she was responsible for strategy, industry research, product & operation, and procedure & quality.