Wednesday, March 9, 2022
This talk is part of the Yale University Press-Yale Center Beijing "Find Your Next Great Read" Series.
Event Time
March 9, 2022 | Monday
11:00 am - 12:00 pm Greenwich Mean Time (GMT)
March 9, 2022 | Monday
7:00 pm - 8:00 pm China Standard Time (CST)
Participation Format

Registration is required to obtain a ZOOM Conference access link, which will be sent to your registration email or phone shortly. Please enter the ZOOM room 15 minutes before the starting time. When the room is full, latecomers will not be able to access the ZOOM conference.
Registration
Please click "HERE" to register.
Please send an email to yalecenterbeijing@yale.edu if there are any problems.
Ticket
Free
LANGUAGE
The language of the event will be English.
The Event
The oceans regulate the climate, provide us with food, and produce at least half the world's oxygen. And how do we repay them? By overharvesting their limited resources and polluting them with oil, plastics, and noise.
Chris Armstrong, Professor of Political Theory at the University of Southampton, says that if we are to save the seas, something has to change. In A Blue New Deal, published by Yale University Press, he argues that the institutions and laws that govern our oceans are too fragmented, too weak, and too amenable to vested interests to protect the marine environment from further destruction. On March 9, Professor Armstrong will virtually discuss how we ended up with the major challenges facing the ocean today—accelerating environmental problems and growing inequality in the ocean economy—and how we can do better.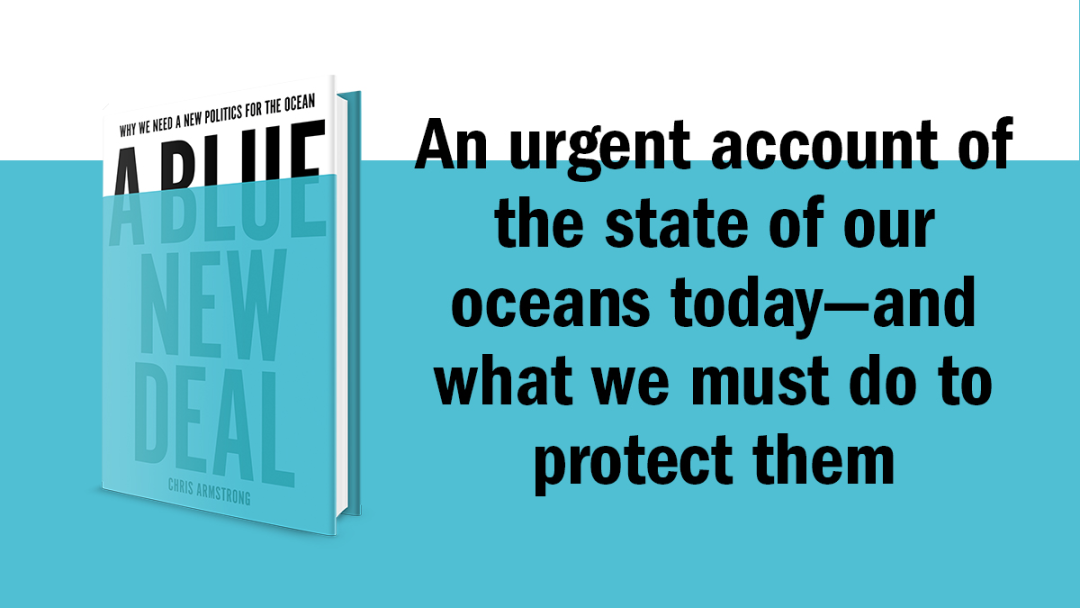 The Speaker

Chris Armstrong
Professor of Political Theory, University of Southampton
Chris Armstrong is Professor of Political Theory at the University of Southampton. He has held research fellowships from the ESRC, the Leverhulme Trust, and the British Academy. He has also been a visiting fellow at the University of Oxford's Centre for the Study of Social Justice, and at the Australian National University's School of Philosophy.
Professor Armstrong has published over forty academic articles, and his books include A Blue New Deal: Why We Need A New Politics for the Ocean (Yale, 2022), Why Global Justice Matters (Polity, 2019), Justice and Natural Resources (Oxford, 2017), and Global Distributive Justice (Cambridge, 2012).