Friday, October 21, 2022
This talk is part of the Greenberg Distinguished Colloquium.
Event Time
October 21, 2022 | Friday
8:00 am - 9:00 am Eastern Standard Time (EST)
October 21, 2022 | Friday
8:00 pm - 9:00 pm China Standard Time (CST)
Participation Format

Registration is required to obtain a ZOOM Conference access link, which will be sent to your registration email or phone shortly. Please enter the ZOOM room 15 minutes before the starting time. When the room is full, latecomers will not be able to access the ZOOM conference.
Registration
Please click on"HERE" to register. Please send an email to yalecenterbeijing@yale.edu if there are any problems.
Ticket
Free
LANGUAGE
The language of the event will be English.
The Event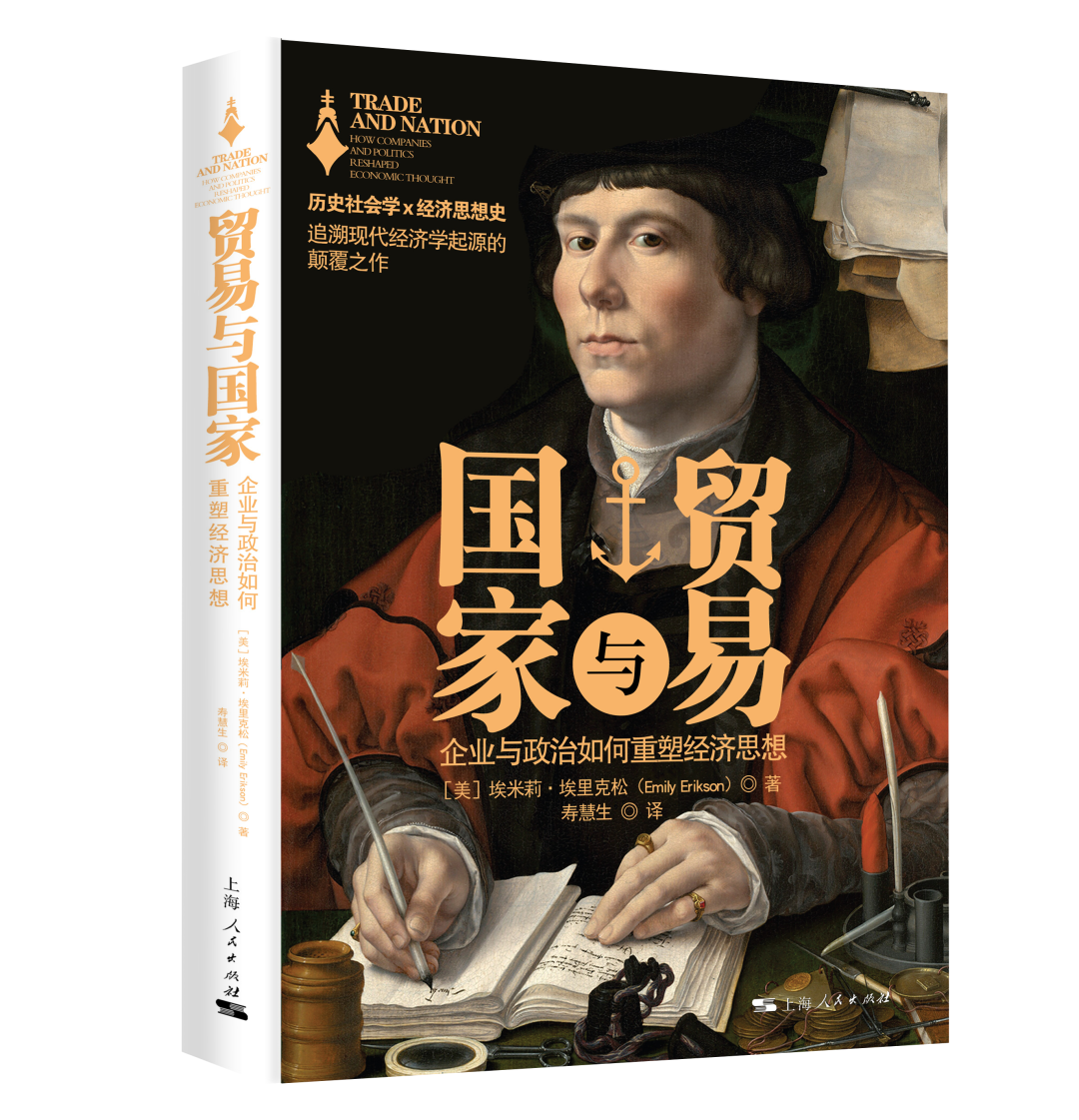 Why do people pay more attention to economic prosperity and development than parity and justice nowadays? Why did the U.K. give birth to modern economic theories? Did economists truly create economics? In Trade and Nation: How Companies and Politics Reshaped Economic Thought, Yale Professor of Sociology Emily Erikson will provoke your thoughts on these issues. On October 21, Professor Erikson will share her insights on the historical progress of economic thought, research methodologies and academic transformation with us during a moderated discussion by He Yang, Lecturer of School of Economics at Henan University.
The Speaker

Emily Erikson
Professor of Sociology, Yale University
Joseph C. Fox Academic Director of the Fox International Fellowship
Emily Erikson is the Joseph C. Fox Academic Director of Yale Fox International Fellowship and professor of sociology and at the school of management (by courtesy). She conducts research in the fields of social networks, comparative historical sociology, organizations, theory, and economic sociology. Her books include Trade and Nation: How Companies and Politics Reshaped Economic Thought (Columbia University Press) and Between Monopoly and Free Trade: The English East India Company (Princeton University Press).
Erikson is chair of the American Sociological Association's economic sociology section and serves on the executive council for the Society for the Advancement of Socio-Economics, the editorial board for Social Science History and Sociological Theory, the executive council of the Social Science History Association, and the Faculty of Arts and Sciences Senate of Yale University. Her work has appeared in the American Journal of Sociology, Annual Review of Sociology, Sociology Theory, The Journal of Economic History, and Social Science History, among others.
The Moderator

He Yang
Lecturer of School of Economics, Henan University
He Yang, is a lecturer of School of Economics at Henan University and a research fellow of the Center of Local Governance and Economic Development at Shenzhen Research Institute of Henan University. She obtained her Ph.D from the department of economics at George Mason University and her bachelor's and master's degrees from the department of finance at Wuhan University.
Her research field is economic history and new institutional economics. Her research focuses on the comprador system in China's foreign trade in the late 19th and early 20th century and the dual land owner system in late Qing China. Her research has been published at China Economic Review. She tries to interpret the formation and evolution of important institutions in socio-economic transitions of the local societies in the 19th and 20th century. Her research contributes to the conversation between the theoretical abstractions from historical Chinese institutions and the well established theories in New Institutional Economics.
Greenberg Distinguished Colloquium
Thanks to the generosity of Mr. Maurice R. Greenberg, Chairman and CEO of C.V. Starr & Co. Inc. the Yale Center Beijing is pleased to host the Greenberg Distinguished Colloquium, which will convene thought leaders from all sectors who, in the spirit of Mr. Greenberg, play pivotal roles in building bridges among China, the U.S., and the rest of the world.

Mr. Greenberg has been a member of Yale Center Beijing's Executive Council and retired as the Chairman and CEO of American International Group (AIG). In 2018, he was awarded the China Reform Friendship Medal.