Monday, February 27, 2023
This panel is co-hosted by Yale Club of Beijing and Yale Center Beijing.
Event Time
Monday, February 27, 2023
Registration
7:00-7:30 pm
Discussion and Q&A
7:30-9:00 pm
Location
Yale Center Beijing
36th Floor Tower B of IFC Building 8 Jianguomenwai Avenue Chaoyang District, Beijing (Yong'anli Subway Station, Exit C)
Registration and Fees
Registration
Please click "HERE" further below to register.
Please send an email to yalecenterbeijing@yale.edu if there are any problems. If you encounter any payment issues, please attach a screenshot that identifies the issue.
Ticket
Ticket: RMB 60 for Yale alumni and participants of past Yale Center Beijing programs; RMB 80 for regular admission.
Walk-ins will not be accepted.
LANGUAGE
The language of the event will be Chinese.
Note:Seats are available on a first-come-first-served basis.
The Event
Science fiction is buzzing in China, with the TV show adaptation of Three-Body and the film adaptation of The Wandering Earth 2 causing a stir at the beginning of this year. On February 27, Yale alumni and leaders in sci-fi related fields will draw on their professions and experiences to discuss how to embrace the booming future of China's science fiction industry. The audience has an opportunity to win a gift during the Q&A session.
Speakers

Tingwei Li
General Manager, Poly Film
Tingwei Li is the general manager of Poly Film and Poly Digi-Entertainment. He is also a contract research fellow of Research Center for China's Industrial Development at Tsinghua University, a specialist of China's National Internet Copyright Industry Research Base, and a guest member of China Culture and Finance Forum of 50. He was the director of the Department of Culture of China's Ministry of Finance, and the chair of China UK Film Fund. He participated in the production and planning of films such as The Eight Hundred and The Wandering Earth 2.

Eryun Li
Executive Producer,Three-Body
Deputy General Manager of the Film and Television Content Production
Department, Tencent Online Video
Eryun Li, Deputy General Manager of the Film and Television Content Production Department of Tencent Online Video, is currently in charge of the planning, development, and production of Tencent Video's self-made dramas. She has successfully created a series of super hit dramas such asThree-Body, Sword Snow Stride, Crime Crackdown, and The Imperial Coroner, which have been well received in the market and made a real influence in society.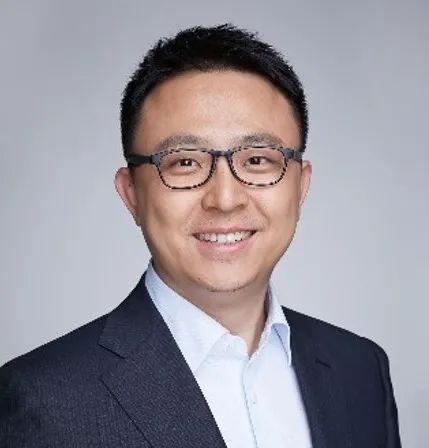 Alan Chen MBA '06
Managing Partner, Bishan Capital
Alan Chen is a managing partner at Bishan Capital, a venture capital firm focusing on gaming, media tech, and entertainment in China. Prior to Bishan, Mr. Chen was a partner at HDQH fund, a leading investment firm in China's media and entertainment sectors. Mr. Chen has more than 20 years of business experiences spanning from McKinsey and Shanda Capital to Nestle, Mars, and start-up company Xueda Education (NYSE XUE). Mr. Chen holds an MBA degree from Yale School of Management and is an EMBA candidate at Tsinghua University.

Martin Ma '07 PhD
Founder & CEO, Happy Universe
Martin Ma is the founder and CEO of Happy Universe, a startup using AI and big data to help developers do cross border mobile app publishing. Dr. Ma holds a bachelor's degree in Computer Science from Tsinghua University and a Ph.D. in Computer Science from Yale University.
Moderator

Helen Sun MAM '13
President, Yale Club of Beijing
General Manager of the Industrial Investment Departmentof Internet 3.0, Zhongguancun Tongli
Helen Sun is currently the general manager of the industrial investment department of Internet 3.0 at Zhongguancun Tongli and the chair of the professional committee on metaverse and Innovation Industry at Zhongguancun Science and Technology Entrepreneurs Association. She is responsible for the operation of the digital industrial zones, the operation of the science and technology innovation fund, the operation of the professional committee on metaverse and innovation industry, and the operation of the digital industry technology platforms. Helen also serves as president of the Yale Club of Beijing. She worked for Baidu and Huawei and its subsidiaries for many years, where she was responsible for strategy, industry research, product & operation, and procedure & quality.