Saturday, June 10, 2023
Co-hosted by the Yale Club of Beijing, Association of Chinese Students and Scholars at Yale, and Yale Center Beijing.
Event Time
Saturday, June 10, 2023
New Admit Welcome Reception
2:00-3:00 pm
Innovation and Entrepreneurship Forum
3:10-5:30 pm
Location
Yale Center Beijing
36th Floor Tower B of IFC Building 8 Jianguomenwai Avenue Chaoyang District, Beijing (Yong'anli Subway Station, Exit C)
Registration and Fees
Registration
Please click "HERE" further below to register.
Please send an email to yalecenterbeijing@yale.edu if there are any problems. If you encounter any payment issues, please attach a screenshot that identifies the issue.
Ticket
Free for newly admitted Yale students

New Yale admits may attend the Welcome Reception + Innovation and Entrepreneurship Forum for free; afterparty charges apply

Ticket for ONLY Innovation and Entrepreneurship Forum: RMB 80

Ticket for ONLY Afterparty: RMB 169

Innovation and Entrepreneurship Forum + Afterparty Package Ticket: RMB 229
Walk-ins will not be accepted.
LANGUAGE
The language of the event will be Chinese.
Note: Seats are available on a first-come-first-served basis.
New Admit Welcome Reception
Please join us in welcoming the newly accepted students and scholars (including undergrads, graduate and professional students, and Yale World Fellows) entering Yale this fall, as well as new Beijing arrivals and interns. We look forward to meeting new members as well as all those who are interested in participating in the Yale Club this year.
 Time 
June 10, 2023 2:00-3:00 pm
Attendees 
Attendees: The Welcome Reception is open ONLY to newly accepted students and scholars, Yale alumni, and current students.
Yale Innovation and Entrepreneurship Forum
We invite young entrepreneurs and investors from leading institutions to share their experiences and insights during the following panel discussion on innovation and entrepreneurship after the admitted students welcome reception.
Time
June 10, 2023 3:10 - 5:30 pm
Attendees 
The panel discussion is open to the public. 
Speakers

Fei Pan
CEO, BlueFocus
Fei Pan is responsible for the strategic planning and operational management of BlueFocus's overall business. He leads the digital transformation of BlueFocus, oversees the strategic planning and implementation of AIGC, establishes BlueFocus's overseas business and intelligent marketing business, and leads the mergers and acquisitions of Duomeng and Yidong. He has 18 years of experience in brand management, digital marketing, and public relations consulting.
---

Ming Shu
Founding Partner, Lingfeng Capital
Dr. Ming Shu has 25 years of global investment experience (including 19 years focusing on APAC and Greater China), extensive operational experience as a senior executive in multinational financial institutions, and a deep regulatory and industry network. Before Lingfeng Capital, Dr. Ming Shu was the former Group VP and CEO of the Financial Service Business Group at SF Express, former Group VP of Alibaba and Chief Strategy Officer of Ant Financial, former Head of Greater China, member of the APAC Investment Committee and APAC COO in Henderson Global, and a former Associate in Goldman Sachs PIA. Dr. Ming Shu focuses on financial services and healthcare investment—representative deals include ICBC, Mindray, and Hang Seng Electronics. He represented Ant Financial at the "Finance 40 Forum" in China, advising on the regulation of China's fintech industry. He is also a member of the CFA Institute's Global Investment Committee and the Duke Kunshan University Foundation Investment Committee.
---

Rebecca Weng
Co-Founder, Chengliankaida Technology
Rebecca Weng began her career at Deloitte Touche Tohmatsu and has been in business for 17 years. The main scope of her work is the IPO of Chinese companies in China and the IPO of Chinese companies in the United States. Ms. Weng joined Shu Lun Pan CPAS LLP in 2014, where she was mainly responsible for the IPO, merger, and reorganization of Chinese enterprises in China. In addition, she has extensive experience in the financial advisory field, providing financial due diligence, financing transaction matching, and assisting in the construction of overseas and domestic listing structures for bid companies. Ms. Weng has abundant industry experience in advanced manufacturing, new energy, biomedicine, internet finance, consumer goods, and real estate. 
---

Kuan Zheng
Co-Founder and Deputy General Manager, 4DAGE
Kuan Zheng, is the co-founder of 4DAGE and Director of International Cooperation at the China Germany Artificial Intelligence Institute. She is involved in various social activities as Visiting Professor of the School of Design and Art at the Beijing Institute of Technology Zhuhai College. She is also the winner of District Youth Leader, and the writer of "Standard System of National Cultural Big Data."
---
Martin Ma '07 PhD
Founder & CEO, Happy Universe
Martin Ma is the founder and CEO of Happy Universe, a startup using AI and big data to help developers do cross border mobile app publishing. Dr. Ma holds a bachelor's degree in computer science from Tsinghua University and a Ph.D. in Computer Science from Yale University.
---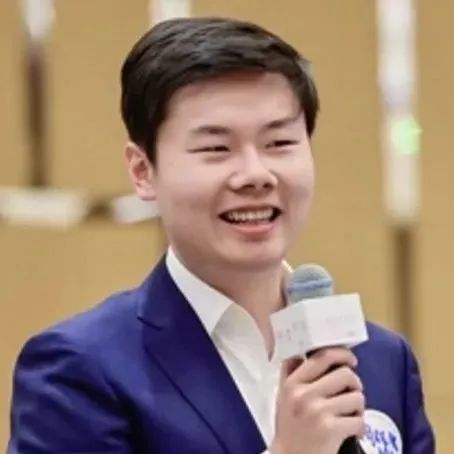 Max Zhou MS '14
Founder/CEO, Presence
Mr. Zhou is the founder and CEO of Presence and formerly a co-founder of MetaApp with 200 million registered users and 150 million USD in venture funding. He was the Head of Mobile at Mobike and worked on the growth team at LinkedIn and Uber. Mr. Zhou enrolled in the Special Class for the Gifted Young at University of Science and Technology of China and received a M.S. in Computer Science from Yale.
---
Michael Deng 
Founder, InnovationAI 
Michael Deng is the founder of InnovationAI, majoring in Information Management at Peking University. During his career, Mr. Deng has successively served as a senior executive in leading 500 enterprises both in China and the United States. He has more than 20 years of experience in management and specializes in technological innovation, resource integration, and strategic analysis. Mr.Deng has applied for more than 30 invention patents so far. InnovationAI is committed to building a digital platform for the whole industry chain of livestock through AI technology, so that all participants of the industry can share the profits of the digital economy.
The Moderator

Helen Sun '13 MAM
President, Yale Club of Beijing
General Manager of the Industrial Investment Department of Internet 3.0, Zhongguancun Tongli
Helen Sun is currently the general manager of the industrial investment department of Internet 3.0 at Zhongguancun Tongli and the chair of the professional committee on metaverse and Innovation Industry at Zhongguancun Science and Technology Entrepreneurs Association. She is responsible for the operation of the digital industrial zones, the operation of the science and technology innovation fund, the operation of the professional committee on metaverse and innovation industry, and the operation of the digital industry technology platforms. Helen also serves as president of the Yale Club of Beijing. She worked for Baidu and Huawei and its subsidiaries for many years, where she was responsible for strategy, industry research, product & operation, and procedure & quality.
Afterparty
A party after the panel discussion is open to guests from the panel discussion and the public.