Saturday, September 16, 2023 to Saturday, November 18, 2023
Experience Yale Program Series
Yale Center Beijing has held Yale faculty-led multi-day programs over the years for next generation leaders and lifelong learners to engage in intellectual exchanges with peers and Yale faculty, discover new passions, and be immersed in critical thinking, evidence-based discussions, and collaborative activities.
Event Time
China Standard Time:
Saturday, September 16; Saturday, September 23; Thursday, September 28; Saturday, October 21; Saturday, October 28; Saturday, November 4; Saturday, November 11; Saturday, November 18

9:00-10:30 am (8:00-9:30 pm for September 28)
Participation Format

*Please download and install the Zoom Application beforehand. Yale Center Beijing's staff will contact confirmed participants for further testing in advance of the program to ensure a pleasant experience.
Registration
Participants:
Middle / high school / university students and anyone who is interested in writing (Recommendation: be at least 14 years old)
English language proficiency for meaningful participation during discussions
Fee:
Early Bird (by August 25): RMB 9,999 
Group Discount Price (at least three persons): RMB 9,999 per person
Standard Ticket: RMB 16,999
*The registration fee for the event is non-refundable. Unless due to a force majeure reason, Yale Center Beijing will not refund any part of the registration fee if a participant fails to attend the event.
Contact:
+86 139 1131 9551(周一至周五10:00-19:00)
Registration:
To apply, scan the QR code below, or click HERE.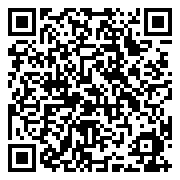 Format
8 90-minute online lecture and discussion sessions (a total of 12 hours) over 8 weeks
Tailored feedback from Assistant Director of Undergraduate Writing and Tutoring at Yale
A 20-minute mock interview with a former Yale College admissions interviewer
Pre-program reading selected by Assistant Director of Undergraduate Writing and Tutoring at Yale
* Those who attend 100% of the sessions will each receive a certificate of completion.
LANGUAGE
The language of the event will be English.
The Event
From reflections on childhood to op-eds about climate change, writing in the first person allows us to explore our most intimate memories and share our most impassioned beliefs. Personal narratives reward readers with rich details about lives different from their own, and, when effectively used, such stories can serve as persuasive testimony, moving us to consider new perspectives. The most powerful personal essays change readers' minds and even spur them to action. In this program, we'll read memoir and personal essay excerpts from contemporary American authors and then discuss how choices about language and form can forge powerful connections between author and audience. In addition, we'll read and listen to short, personal essays from writers all over the world before crafting our own.
Topics:
Literacy Narratives
Memoir
"This I Believe" Essays
Multimodal Essay
The Speaker

Paula Rawlins
Assistant Director of Undergraduate Writing and Tutoring, Yale Poorvu Center for Teaching and Learning
Dr. Paula Rawlins serves as the Assistant Director of Undergraduate Writing and Tutoring at the Yale Poorvu Center for Teaching and Learning, where she helps supervise and train the Writing Partners who staff Yale College's Writing Center. Paula received her Ph.D. in English from the University of Georgia and has more than 15 years of experience teaching and tutoring writing at the college level. At Yale, she works to expand and refine writing support for undergraduates, including online access to consultations and other resources. Her published research focuses on issues of interdisciplinary collaboration and linguistic diversity; she is a co-author of scholarship appearing in College Composition and Communication and the edited collection Building a More Linguistically Just Campus: Theory, Pedagogy, and Advocacy. In addition to writing center work, Paula has published several pieces on Southern literature, which have appeared in South Atlantic Review, Label Me Latina/o, and North Carolina Literary Review.
---