Sunday, September 24, 2023
Co-hosted by Yale Club of Beijing and Yale Center Beijing.
Event Time
Sunday, September 24, 2023
2:00 pm - 4:30 pm
Agenda
12:00 pm – 12:30 pm
Meet at the bus pickup site
---
2:00 pm
Arrive at the Birds & Beatles Farm
---
2:00 pm – 2:45 pm
Visit the farm after a short break
---
2:45 pm – 3:30 pm
Communicate with a co-founder of the farm with afternoon tea
---
3:30 pm – 4:30 pm
Engage with farm activities
---
4:30 pm
Return to the downtown by bus
Venue and Time for Pick-Up
12:30 pm at Exit A, Agriculture Exhibition Center subway station, Chaoyang District, Beijing
Note: Please be punctual. If you miss the bus, you should arrange your own transportation to the Birds & Beatles Farm.
Registration and Fees
Registration
Please click "HERE" further below to register.
Please send an email to yalecenterbeijing@yale.edu if there are any problems. 
Ticket (Required for children of all ages):
Early Bird: RMB 199 (Limited to the first 10 registrants)
Regular: RMB 239
*Registration fee covers bus, farm entrance ticket, professional guiding fee, and activity participation fee. The registration fee is not refundable. In the case of unexpected circumstances (such as rainstorm warning, mudslides, etc.), the event will be canceled and refunded. Please feel free to contact your respective school's organizers with any questions.
LANGUAGE
The language of the event will be Chinese.
Note:The seats are limited to 50 and available on a first-come-first-served basis.
The Event
Yale Club of Beijing and Yale Center Beijing invite you to visit an ecological farm Birds & Beatles Farm, which focuses on food and agriculture education. It also has the one and only Wood Fired Oven that produces hundreds of bread every. On the farm, we will have a talk with the farm owner while having the bread oven baked afternoon tea. After the talk, we'll harvest the fresh potatoes, and peanuts as a treat of experiencing farm life.
The Speaker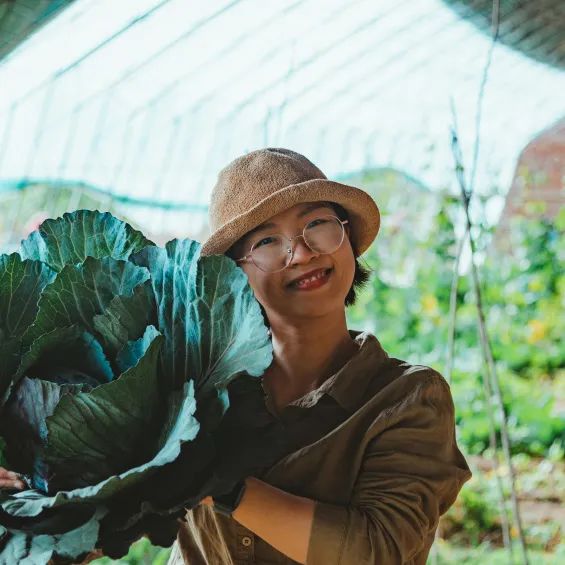 Jing Wang
Co-Founder, Birds & Beatles Farm
Jing Wang is Co-Founder of Birds & Beatles Farm. Jing was an expert in food safety and eco-agriculture, and now she devotes herself into making magic with natural yeast and flour. She held a master's degree of law from Peking University. In 2018, she decided to become a farmer and baker on the farm. After 4 years, Birds & Beatles Bakery is listed "2022 Bakery of the Year" by Timeout Beijing.