Sunday, September 24, 2023
Event Time
Sunday, September 24, 2023
Registration
1:30 pm-2:00 pm
Introductions
2:00 pm-2:15 pm
Climate Fresk workshop
2:15 pm-5:30 pm
Location
Yale Center Beijing
36th Floor Tower B of IFC Building 8 Jianguomenwai Avenue Chaoyang District, Beijing (Yong'anli Subway Station, Exit C)
Registration and Fees
Registration
Please click "HERE" further below to register.
Please send an email to yalecenterbeijing@yale.edu if there are any problems. If you encounter any payment issues, please attach a screenshot that identifies the issue.
Ticket:RMB 100 for regular admission. The event is best suited for those 15 years or above who are interested in climate change, board games, and meeting new friends. Tickets are required for all participants.
Light refreshments from Comptoirs de France will be served to facilitate conversations.
Walk-ins will not be accepted.
LANGUAGE
The event will be bilingual. You will see options for Chinese and English tables during registration.
Note: Seats are available on a first-come-first-served basis.
The Event
Yale Center Beijing has always been immensely interested in climate change issues. To appeal to a greater audience in a more engaging way, we invited "Climate Fresk" representative in Northern China Hortense Hallé-Yang to bring this activity to the Center on Sunday, September 24. Climate Fresk is a collaborative workshop and educational game that aims to raise awareness and understanding of climate change. It is based on the United Nations IPCC report and therefore scientifically sound.
The Moderator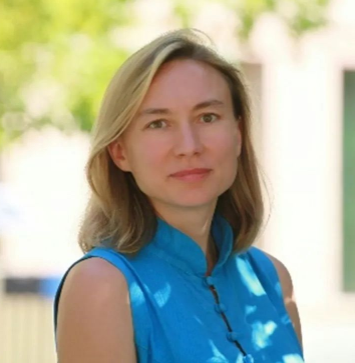 Hortense Hallé-Yang
Climate Fresk representative, North China
Hortense grew up in Asia, graduated in Chinese Studies and in Marketing-Communications, and has been working in Beijing for 20 years. Since 2010, she committed her professional life to sustainable development and environmental protection, working in NGOs and businesses. She is currently heading ESG (Environmental, Social, and Governance) for a European real estate investment company.
Hortense first discovered the Climate Fresk during a workshop organized by its founder, Cédric Ringenbach, in 2018. She was immediately compelled to contribute to its development in China. Since then, she has facilitated many fresks for both the general public and corporations and also coached facilitators.