Thursday, October 26, 2023
This event is co-hosted by Yale Club of Beijing and Yale Center Beijing. Light refreshments will be served to facilitate meaningful conversations.
Event Time
Thursday, October 26, 2023
Registration
6:30 pm-7:00 pm
Presentation
7:00 pm-8:00 pm
Q&A
8:00 pm-8:30 pm
Location
Yale Center Beijing
36th Floor Tower B of IFC Building 8 Jianguomenwai Avenue Chaoyang District, Beijing (Yong'anli Subway Station, Exit C)
Registration and Fees
Registration
Please click "HERE" further below to register.
Please send an email to yalecenterbeijing@yale.edu if there are any problems. If you encounter any payment issues, please attach a screenshot that identifies the issue.
Ticket:RMB 60 for Yale alumni and participants of past Yale Center Beijing programs; RMB 80 for regular admission. 
Walk-ins will not be accepted.
LANGUAGE
The language of the event will be Chinese. 
Note: Seats are available on a first-come-first-served basis.
The Event
The recent rise of artificial intelligence tools like ChatGPT has raised concerns for many, given its wide-ranging utility and rapid evolution. This prompts the question: Could AI surpass human capabilities in the future?
On Thursday, October 26, Professor Feng Lu from the Center for Eco-civilization at Tsinghua University will visit Yale Center Beijing to discuss the future of artificial intelligence from the philosophical perspectives of reductionism and computationalism. Reductionism posits that complex phenomena can be understood by breaking them down into constituent parts. Computationalism, as an example of reductionism, argues that human consciousness can be explained by dissecting it into the brain (analogous to a computer), the mind (like the program), and cognition (like computation). This would imply an inevitable future where humans either become "pets" of artificial superintelligence or even robots themselves. However, Lu contends that computationalism may not hold true. What is then the future of AI?
The Speaker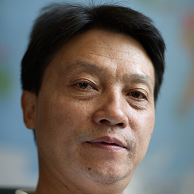 Feng Lu
Professor and Researcher, Tsinghua University Center for Eco-civilization
Feng Lu is a professor and researcher at the Tsinghua University Center for Eco-civilization (TUEC). He has been a visiting scholar at Harvard University, University of St. Andrews, and Utrecht University. His interests include the philosophy of science and technology, ecological cultures and ecological civilization, and naturalism and the relationship between philosophy and the way of life. He has published multiple books, including The Home of Human Beings, Enjoyment and Existence: Living Styles of Modern People and Environment Protection, and Human, Environment and Nature.